About Our Site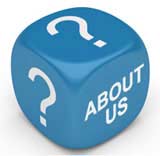 TonedBody was formed to offer a unique reference point on getting fit and toned at home or in the gym.
Feeling fitter, more positive, and having lots of fun. The Toned Body site is aimed at the millions of people who take a look in the mirror - perhaps after a little Yuletide overindulgence - and feel that they want to make small changes to how the world sees them, and how they see themselves.
That desire for change is all that is needed to take the next step - getting involved, whether that be completing a few routines in the relative comfort of the home, or dusting off that gym membership that has sat dormant in the kitchen drawer for far too long. There is also the option of paying a personal trainer to provide professional advice and ease an individual through those difficult periods when willpower is in short supply.
The fitness industry has experienced unprecedented growth during the course of the past decade but even in these times when the talk is more about the credit crunch than stomach crunches, exercise remains the single most efficient way to relieve the pressures of modern living.
Toned Body aims to provide a wealth of information on what's out there, and explains it in everyday language that will inspire even the most reluctant individuals to invest in a leotard or Lycra vest.

Related Articles in the 'Site Information' Category...